I believe most couples would love to have their wedding ceremony with ocean view as a backdrop and Bali is one of the most popular wedding destination that has that kind of view in the world. A romantic atmosphere and a moment to share happiness as well as a vacation for your invited guests.
Yes, Bali remains the best choice for a destination wedding. It's not only to create an unforgettable wedding party for the couple, but also beautiful holiday for the invited guests. Here are 5 reasons why Bali could be in the top line choice when you plan a wedding abroad.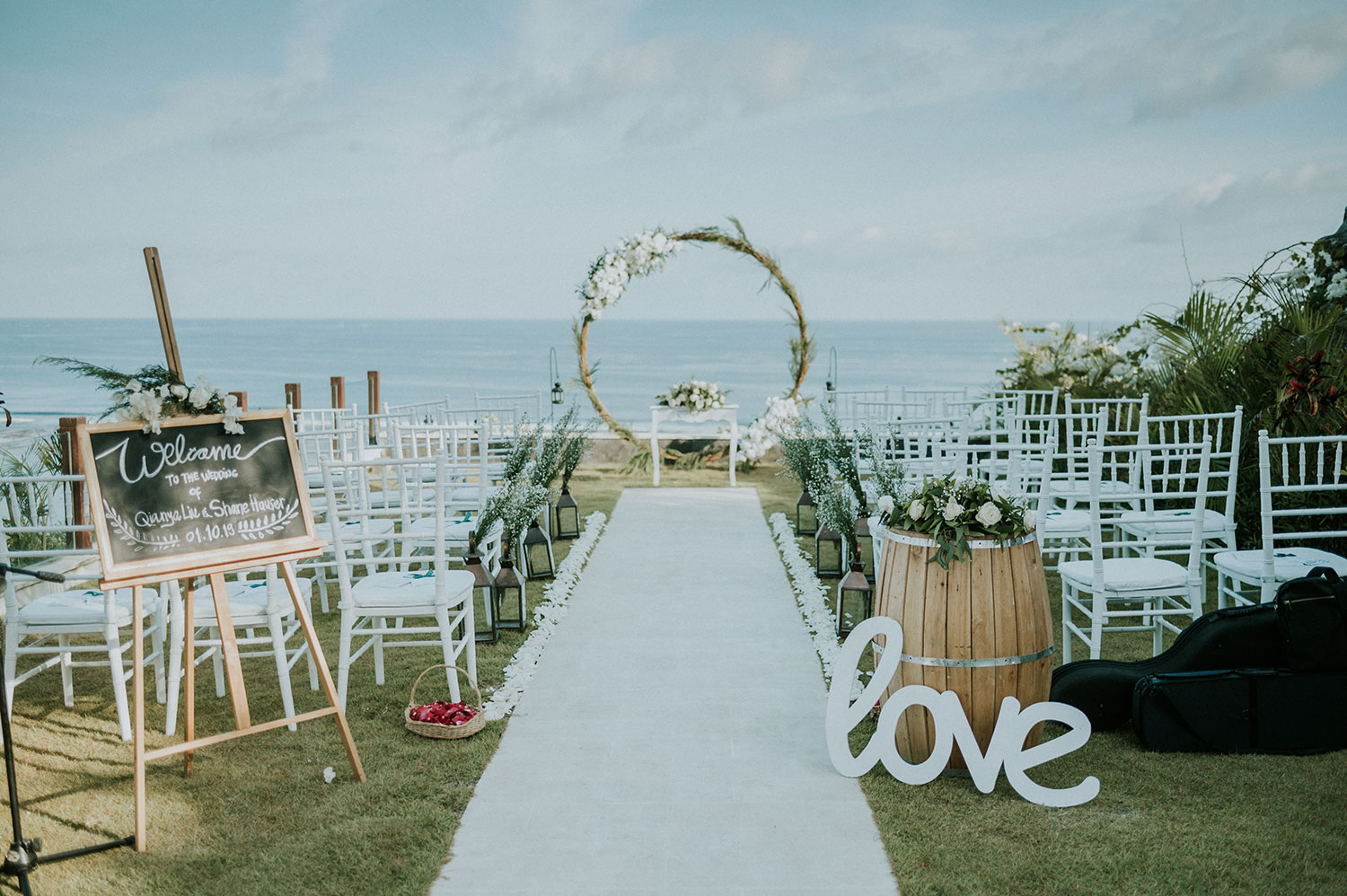 Bali Has the Best Sunset in the World!
Epic! That is the impression when the sun will set on the western horizon of the earth. And this moment creates an atmosphere as well as a panorama that is recognized as one of the most beautiful in the world. Imagine, saying your wedding vow against the backdrop of a perfect sunset. It's going to be a memorable wedding pictures you two will ever remember!
Everything is Available in Bali
If you dream of a wedding party by the beach at sunset, on the side of a high cliff with a blue sky in the afternoon, against a backdrop of green hills, in famous and star-rated resorts, in private villas with more personal parties, in hotels, in the open air, in restaurants, with simple decorations or rustic themes, for 200 guests or 20 closest families, everything is available in Bali.
Variety Of Wedding Budget
Bali offers wedding with a variety of budgets, all of which depend on what you prefer. Likewise for your guests' accommodations. Your guests can get a variety of accommodations that offer a variety of the best facilities and services on an affordable budget. Bali offers all of that.
Best Wedding Vendors
Bali has so many world class wedding vendors like organizer, wedding photographer, venue, and everything you need to help you realize your dream wedding.
Intimate party with Family and Close Friends
One of the goals of holding a destination wedding is to create a moment of happiness among your beloved family and closest friends. Your wedding party will feel even more meaningful because the two of you are celebrating with people you already know so well. On the other hand, for them, your wedding party will be a happy moment as well as a vacation that will also give unforgettable impressions and memories.