Marriage is a sacred moment once for a lifetime. There are rituals and traditions that must be carried out by a bride and groom before finally becoming a husband and wife. The pledge of allegiance made in front of the officiant as well as the marriage certificate issued by the state will validate both of you religiously and legally. However, the wedding photos taken by your wedding photographer that will become the documentation that will be shared to your children and grandchildren. Any single photo taken by your wedding photographer can tell them a thousand stories in the future.
So why is wedding documentation so important and also the experience and creativity of the wedding photographer you entrust also play a meaningful role in your wedding day? There are several important moments that certainly can not be missed from the eyes of the photographer.
Reading the Vow
Making a commitment of loyalty to each other to jointly build a family is one of the core rituals of wedding ceremony. This moment certainly cannot be missed by the photographer's lens. This will always remind you how you swear an oath of loyalty in the future, when your love for your partner starts to fade, take a look at this photo.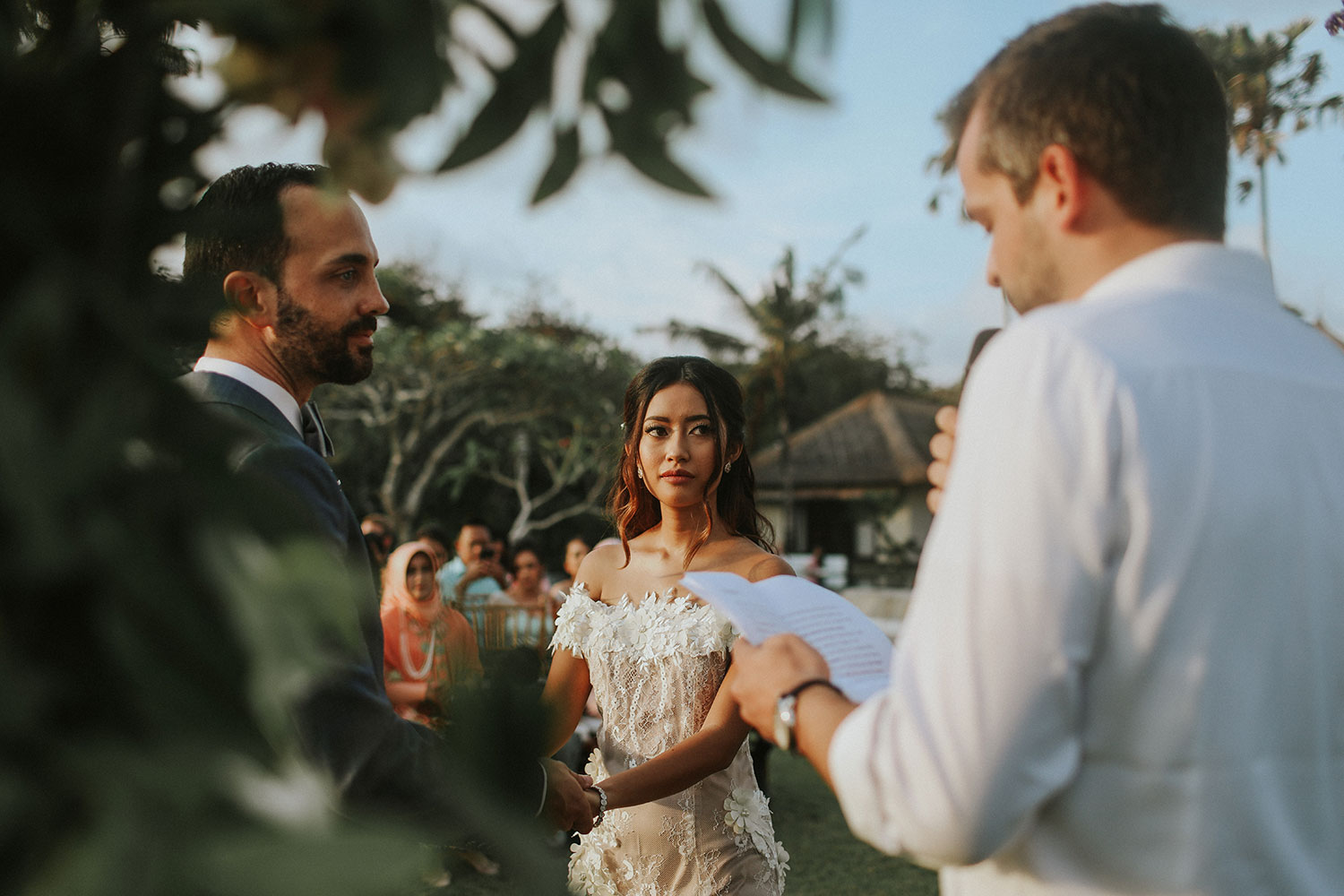 Exchange of Rings
The second ritual that is not less important is exchanging the wedding ring. And, this probably the most awaited moment by the family and friends. By wearing wedding ring, you and your partner are legally a husband and wife in the eyes of family, friends, and other invitations.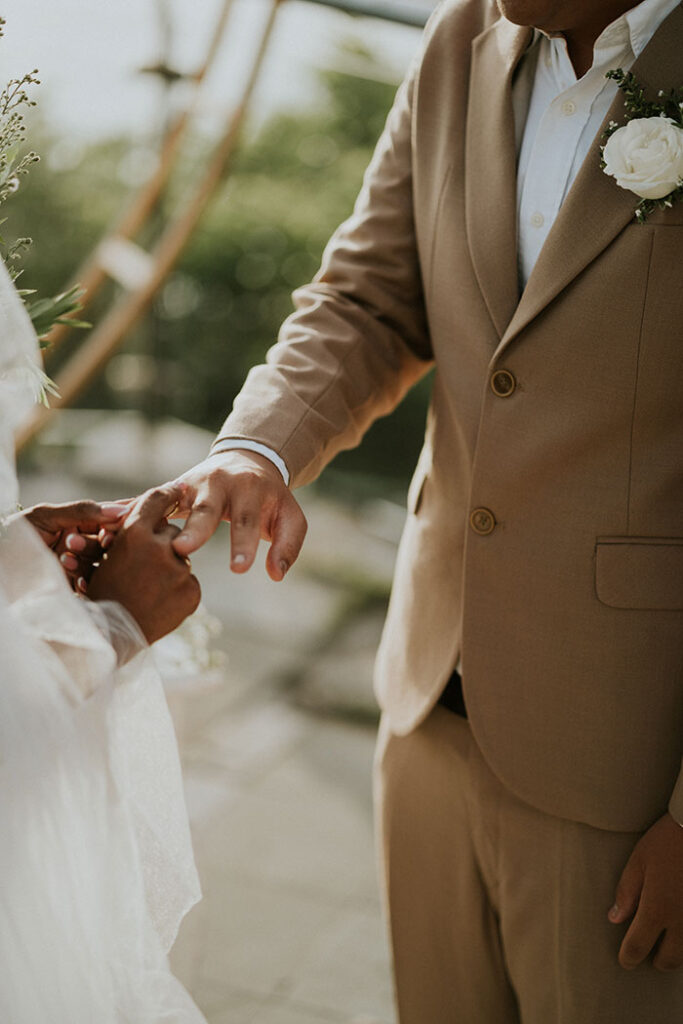 The First Kiss
"Congratulations you both have legally become husband and wife! And, you may kiss the bride!" This is a moment that close friends are waiting for when you are invited to kiss your partner. Then what will your expression when you kiss your partner for the first time after officially becoming husband and wife in front of the invited guests? Everything might be a good memory for both of you through the photos captured by your wedding photographer.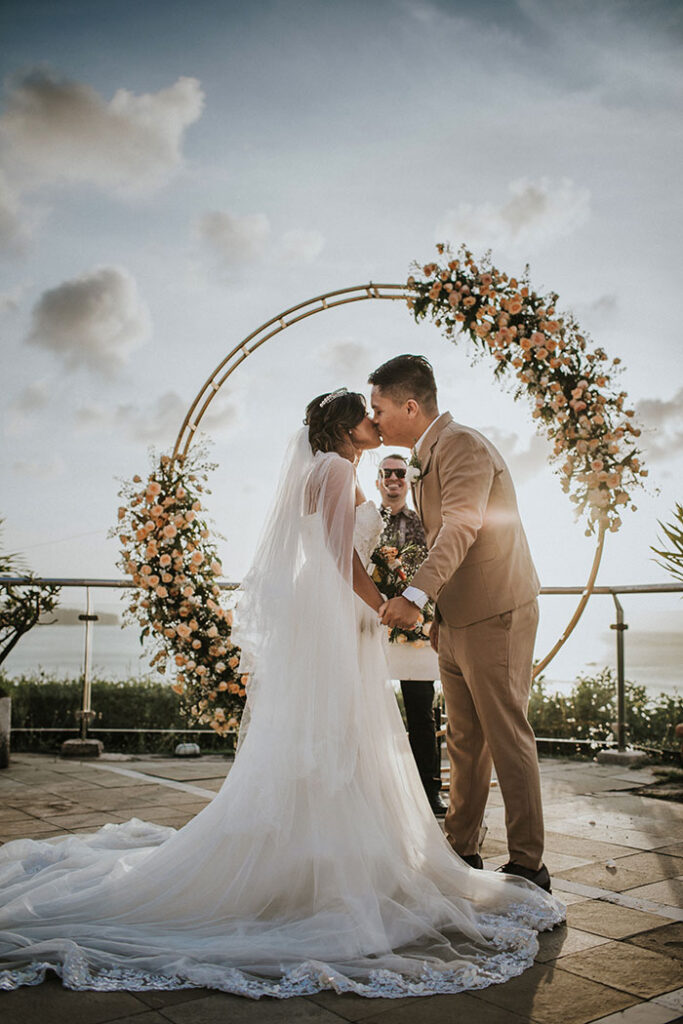 Your First Dance
I think the 'first dance' is not always performed in every wedding. But in some culture, first dance is a must in the wedding reception. However, if you and your partner will perform it, the wedding photographer sould be capture it artistically. Why? Because not everyone has flexible movements when dancing, you know, especially in front of many eyes watching them.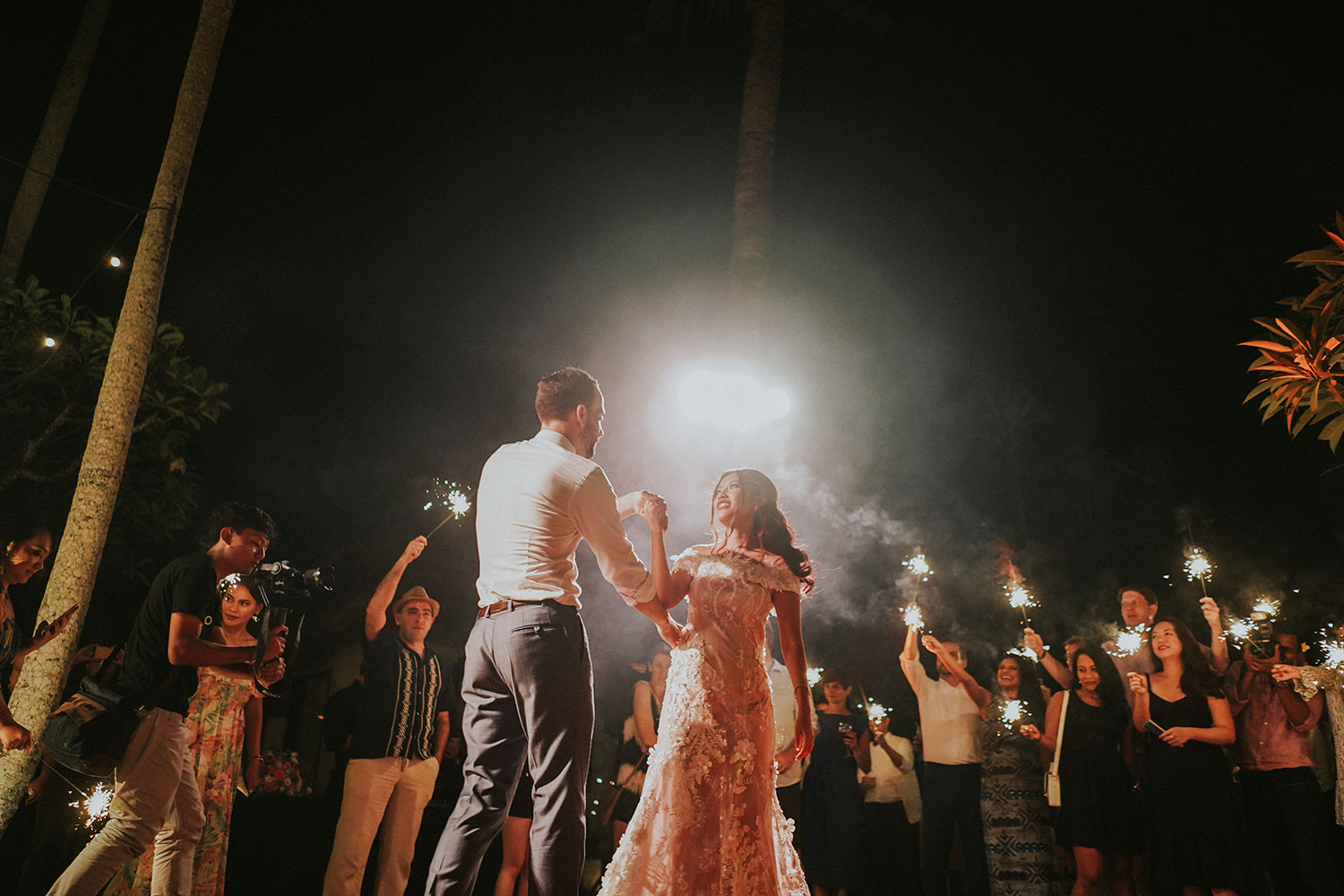 Groomsman & Bridemaids
Both of you will definitely can't forget your friends who have accompanied you full day during the wedding. It's not only the wedding moments that have to be captured, but also your best friends that become your groomsman and bridemaids must be remembered throughout your life. And, of course the wedding photographer can shot it uniquely and creatively to produce unforgettable photos.