Wedding hashtag is become unique in this 'instagram' era. And this trend is not only lively at Indonesian weddings, but has also spread throughout the world. In line with the increasing importance of social media and the growing need to tag many things on social media, weddings are not immune from this trend.
Apart from being a sign on social media especially instagram, hashtag can also be used as an organizing tool and more than that, become the brand of your wedding. In conclusion, only you and your partner which have that wedding hashtag, not any other couple, because the hashtag cannot be imitated if you don't want your photos mixed up on social media with other couples.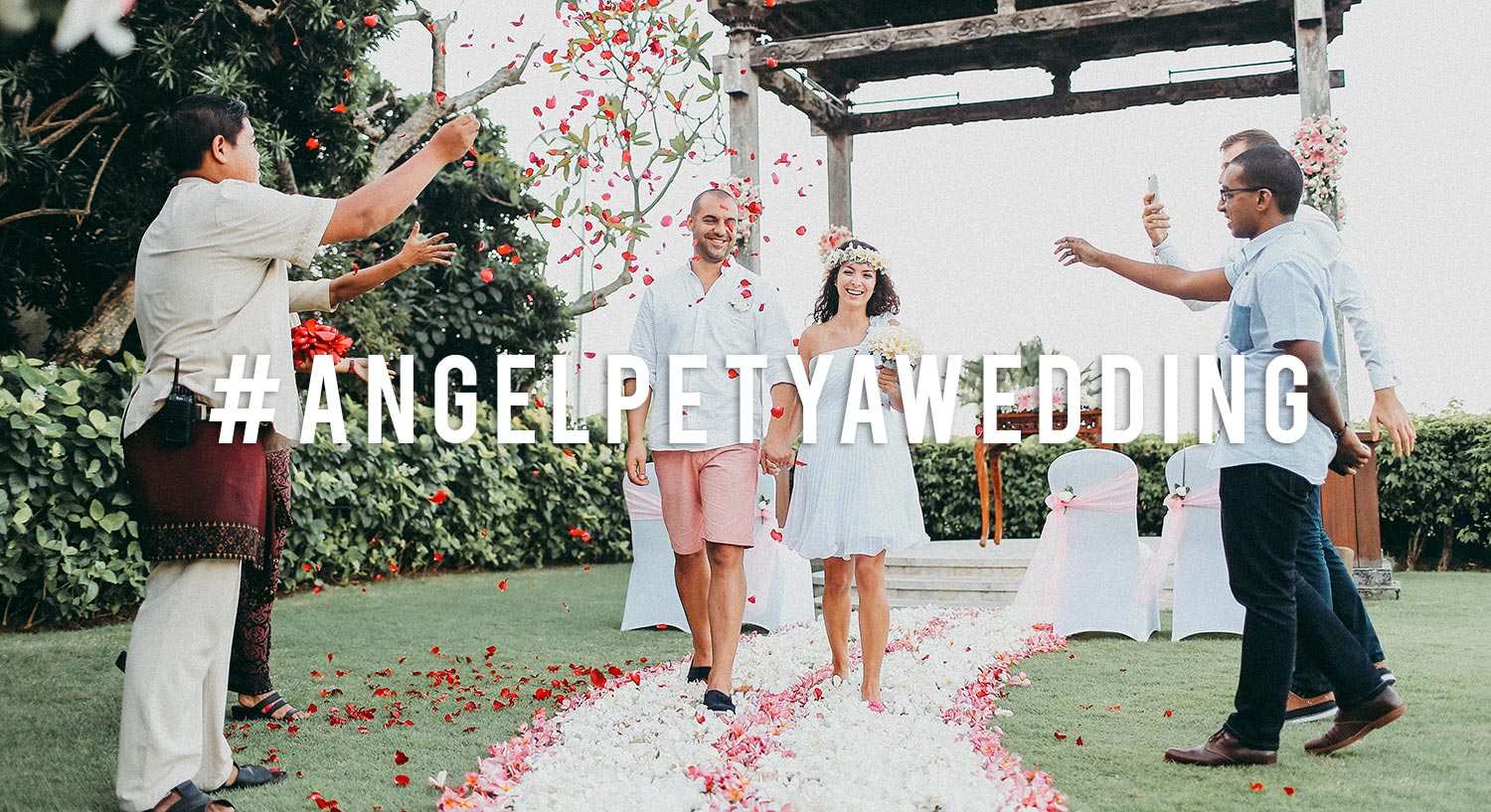 Be Creative
Yes, you need time to think about the brand identity of your wedding party. Unique hashtags will be remembered by family, friends and invited guests. And, later on, it will make you and your partner laugh at the moments of your wedding days on your social media.
After Finding Your Hashtag
It's time to spread your wedding hashtag on social media and even in your invitation card so that everything related to you and your partner knows the brand identity of your wedding. Yeah, it's not only companies that need a brand identity, now wedding party also need it :D. Thanks to social media!
Arranging Photos Via Wedding Hashtags
During the wedding preparations, you might post some photos that you think necessary. And, the hashtags that you have created will become guidance. Starting from pre-wedding photoshoot or other events before the wedding. Indirectly, through this hashtag you can collect beautiful moments that are recorded in your digital footprint. And on the D-day, encourage your guests to use the hashtag when posting on Instagram. Their collection of photos will become an attractive digital photo album that will give memories far into the future.
Making Hashtags Part of Party Decorations
There is nothing wrong if you ask your wedding decorator to include the hashtag in your wedding party decorations. Of course this is to encourage your guests to use this hashtag. Not many couples have used this idea yet, but it started to be put on the reception table, printed on tissue, even taped to the bathroom mirror. Everything is to encourage guests to use that hashtag.
Continue Using It
Moment of the wedding party will be your lifetime memory. While there will be times when your hashtags will stop being used, you can still use it on your honeymoon. This is of course to display continued memories starting from the moments before and during the wedding, until the honeymoon period after the party. In fact, some are still using it on pregnancy. I know it sounds redundant but believe me, you'll be smiling to see it far into the future.