Once Covid-19 has become a pandemic all around the world, couples who have planned their wedding must be confused and worried about how their wedding will be. For now, there is no exact rules for couples who want to get married in addition to delaying to uncertain time. Even today, the number infected cases are getting higher and higher, which means we are still in pandemic period. Therefore, we have to think twice to do the wedding.
Anyway, if you still prefer to do the wedding (have to follow government regulations), you have to make sure the safety of everybody that involved such as family, the vendors, and also your guests.
There are some preventative steps that you can do, for example by having the ceremony outdoor since the sun can reduce transmission of the virus. Don't forget to provide enough spaces for 'social distancing' for your guests and everybody in your wedding. You can arrange the chairs with a minimum distance of 1-2 meters. This greatly helps to reduce the risk of virus transmission.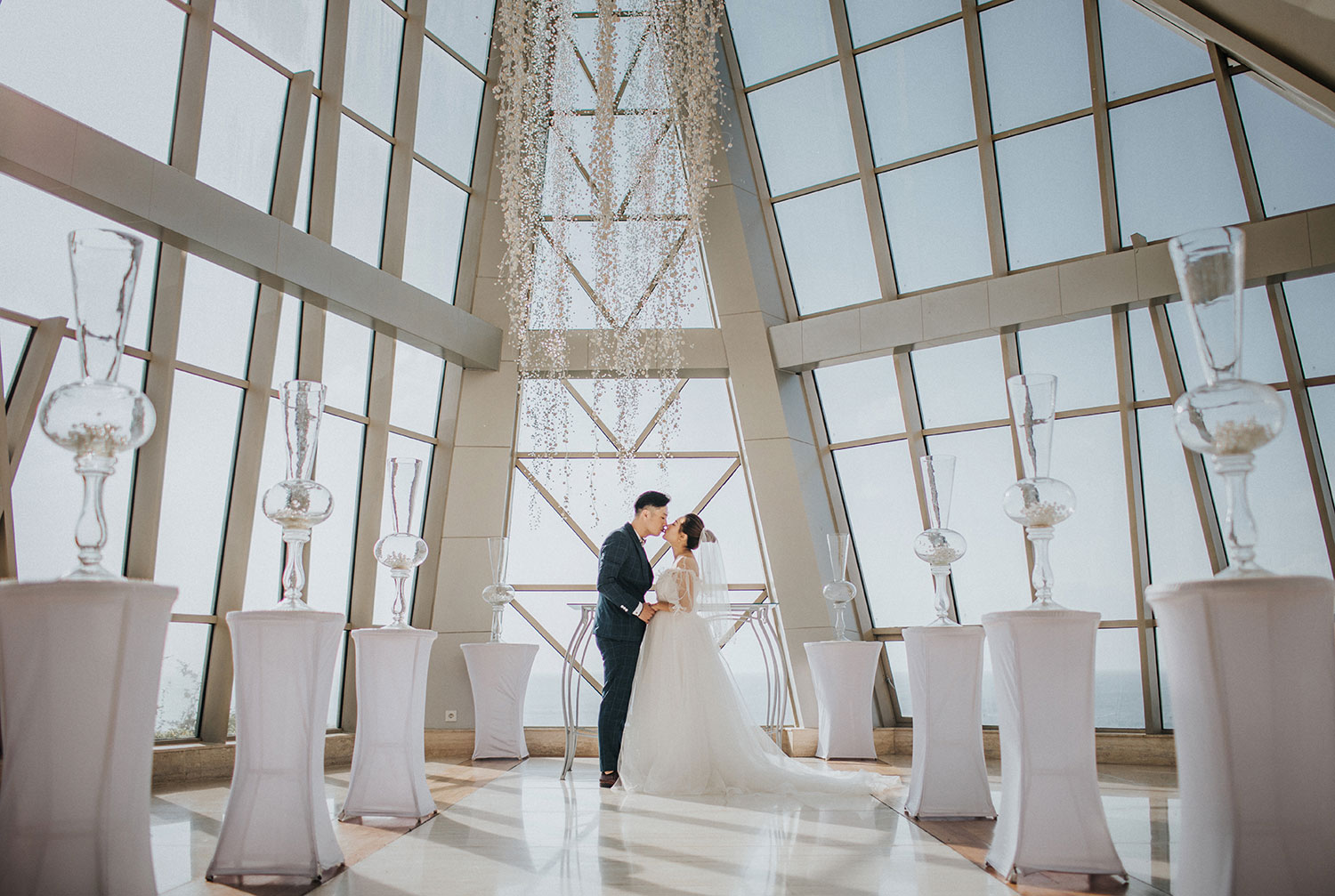 For the food serving, please avoid buffet. A La Carte is much better to minimize the spread of the virus from hand to hand. The menu is also must be adjusted. For example, add some special organic foods such as fruit salad. So, you can serves vitamins for your guests 😀
Avoid to invite elderly guest because research shows that the Covid-19 is much more dangerous for elderly people. This is because the elderly has decreased immune system, as well as pregnant women. Don't be hesitate to not to invite elderly and pregnant women, because this is for your own good and of course the safety of your invited guests.
Here's how you can protect your guests from Covid-19:
1. Only invite family and close friends who are healthy physically and mentally.
2. Do not invite guest from red zones.
3. Do not invite pregnant women and the elderly.
4. Clean all rooms and equipment with disinfectant.
5. Social distancing (1-2 meters).
6. Avoid serving food in a buffet.
7. Provide healthy and organic food.
8. Most importantly, reduce physical contact.