Endek Bali is one of Bali's pride created by 'skilled-hand' Balinese craftsmen of woven fabric, widely used by various classes of resident for formal and traditional event, also even used as a uniform of Bali local government and other major companies such as bank, hotel, travel, and hospital. Endek Bali also getting famous around the world and hunted by tourist who visited Bali as souvenir.


Through the creative hands of a local designer, Endek Bali also used as a wedding gown  which is very beautiful and has not been widely used by other designers so that it looks very exclusive.
One of our clients are interested in this concept for their pre weddingand the result was very satisfactory. The basic ingredients of the gown is Endek fabric which is dominated by red color combined backgound of a classic building, the result was amazing.
Here are some of the photos, taken at Monument Bajra Shandi Renon.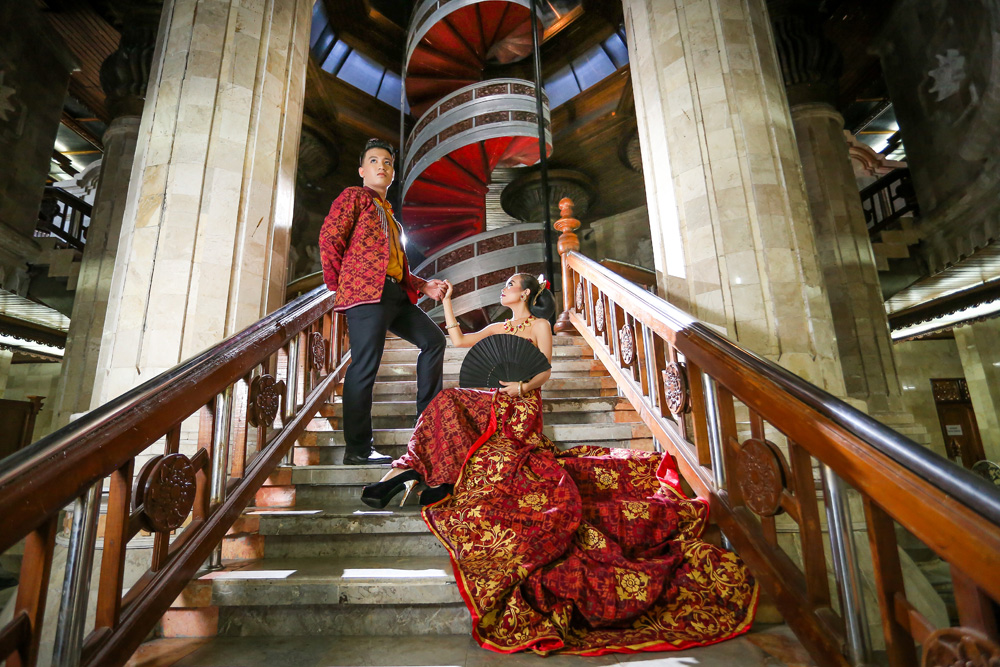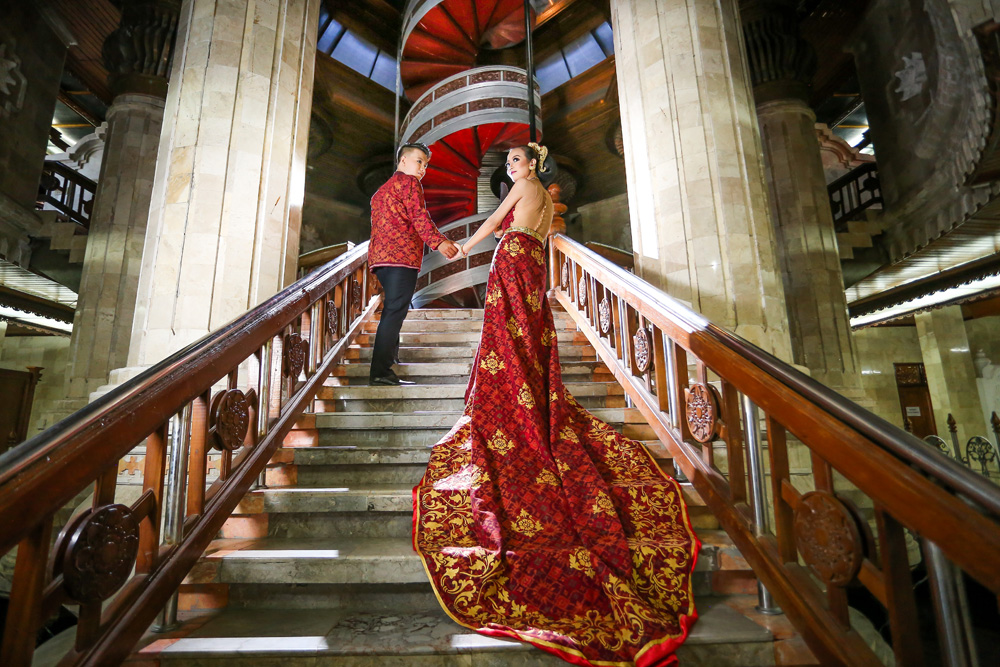 Other Articles
Flat lay photo has become a trend in recent times. This style of photography is a way of shooting by collecting and arranging several objects related to the wedding day and then photographing them vertically from top.The flat seems to be a canvas and the objects that are arranged will usually convey the story about […]
Are you planning to get married and hold a wedding reception on the beach in Bali? So many resorts offer an amazing wedding venue, maybe in a serene chapel, in a natural tropical green landscaped garden, or even at their hip and chic beach club for an exciting party! Maybe this pandemic doesn't allow you […]
Blangsinga or also known as Tegenungan is the nearest waterfall if you stay in southern part of Bali like Kuta, Seminyak, Nusa Dua, and Canggu area. It has an easy access that made this waterfall is crowded by tourist almost everyday. We have to come in the morning to avoid the crowded. There are also […]