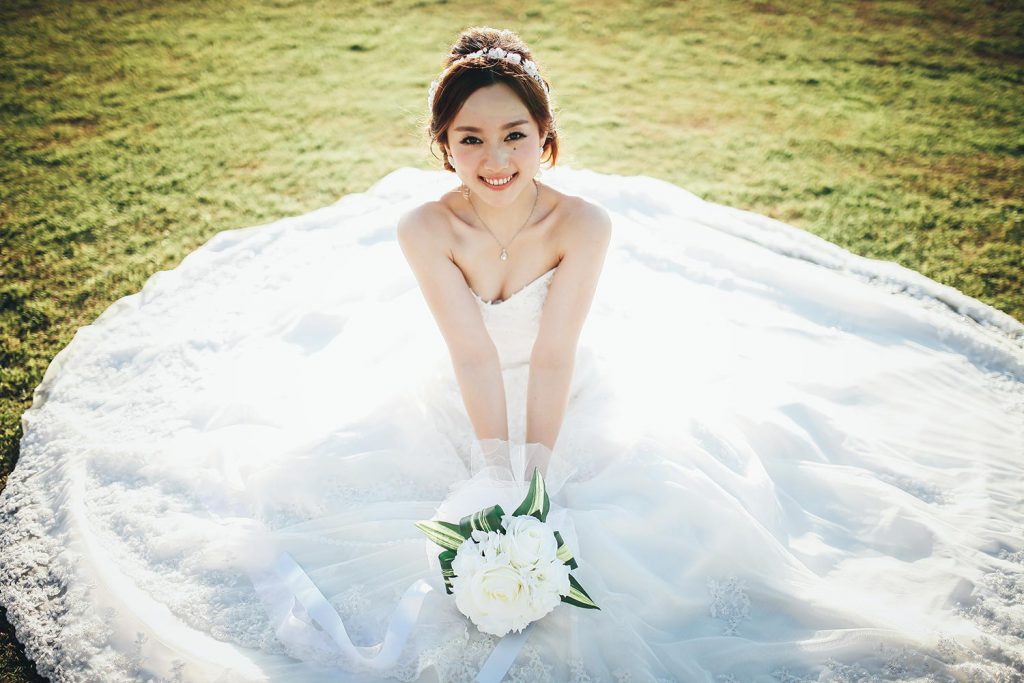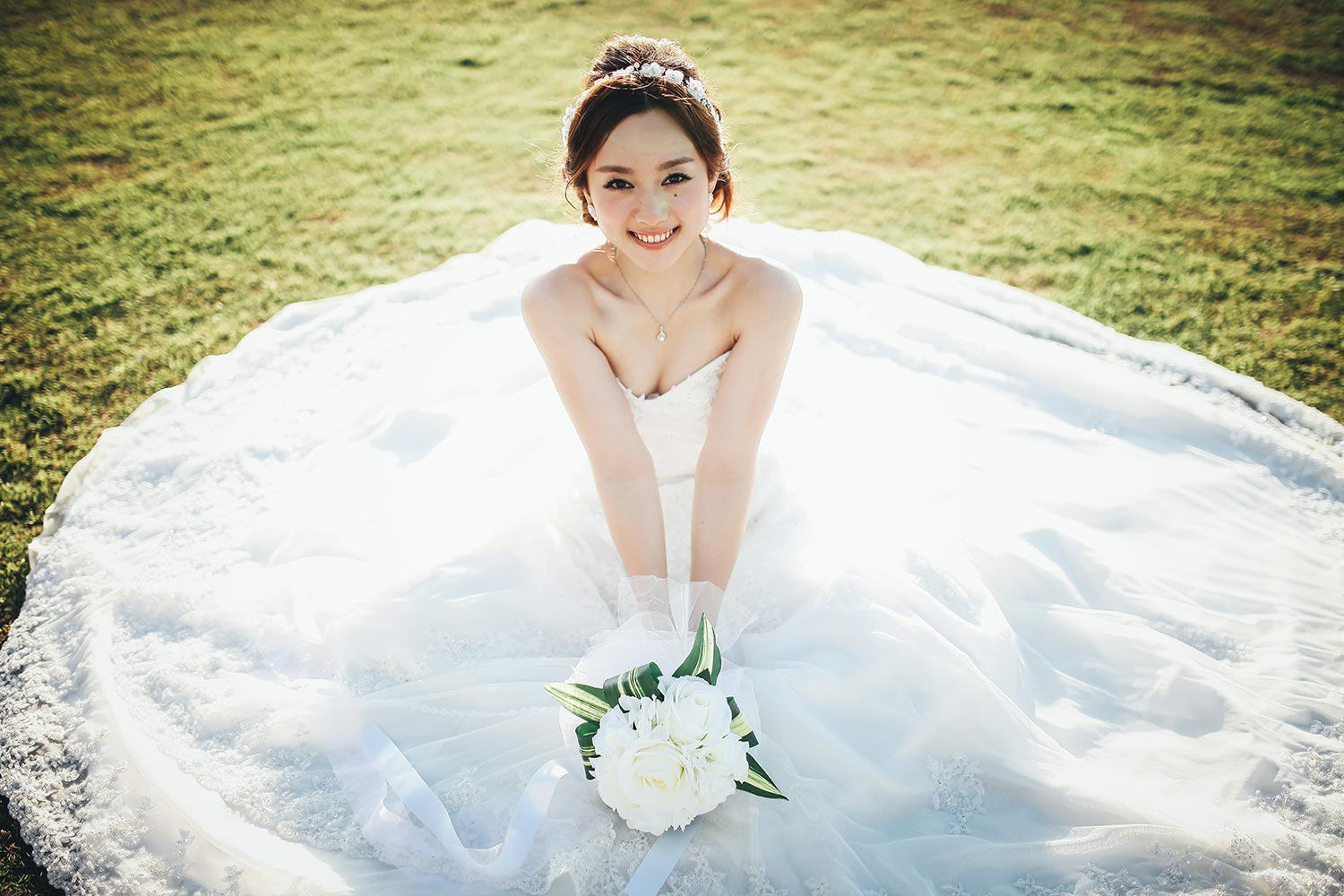 Second hand item becomes something that is forbidden for some brides and grooms and assume all the things to be worn should be completely new on their marriage day. Therefore, there are two options for those couples, sewing a new gown that fit your body in a tailor or just buy the new one that suit your budget in a store. Of course it's not a small of money, negotiating skill is necessary to get the appropriate budget price. But if we think functionally, what to do with the gown after the wedding? Can we re-use it later? Maybe on the other wedding :D, kidding… one is enough.
Anyway, for those who don't care about money or functional then it's okay. But for those who really care about budget, it's a nightmare to buy a new 'disposable' wedding gown. The solution for them is to rent all the suits on the wedding day, because there are several advantages such below:
1. Saving budget
The renting cost compared to the sewing price or buy a brand new gown is definitely much more affordable. We don't need to buy materials, complementary details (sequins, crystals or pearls) and hire the services of designers or tailors. We just need to choose and try the gown that we like and also fit in our body. Usually the bridal also provides make-up therefore we can ask a package with more affordable price.
2. We don't need take care the gown before or after the wedding
Wedding gown that are usually made of silk or brocade with sequins, crystal or pearls require regular maintenance to make sure it's not damaged by termites or weathered by damp. If rent, you are free from any maintenance before or after the wedding (for those who wants to pass on the gown to their offspring someday).
3. No hassle
For those who choose to sew a new gown are supposed to take time to discuss with the designer or tailor to determine the material, color and also other details. Also the fitting that require several times. Power and time are definitely depleted. If we rent, it's definitely practical and reduce the burden of preparation for the wedding.
So, which one you like?
Other Articles
Flat lay photo has become a trend in recent times. This style of photography is a way of shooting by collecting and arranging several objects related to the wedding day and then photographing them vertically from top.The flat seems to be a canvas and the objects that are arranged will usually convey the story about […]
Are you planning to get married and hold a wedding reception on the beach in Bali? So many resorts offer an amazing wedding venue, maybe in a serene chapel, in a natural tropical green landscaped garden, or even at their hip and chic beach club for an exciting party! Maybe this pandemic doesn't allow you […]
Blangsinga or also known as Tegenungan is the nearest waterfall if you stay in southern part of Bali like Kuta, Seminyak, Nusa Dua, and Canggu area. It has an easy access that made this waterfall is crowded by tourist almost everyday. We have to come in the morning to avoid the crowded. There are also […]