Groomsmen and bridesmaid actually have an important role to assist the bride and groom. In addition, they also play an important role in a variety of excitement in a wedding. Before creating excitement, bridesmaid and groomsmen must be unified. Here's how: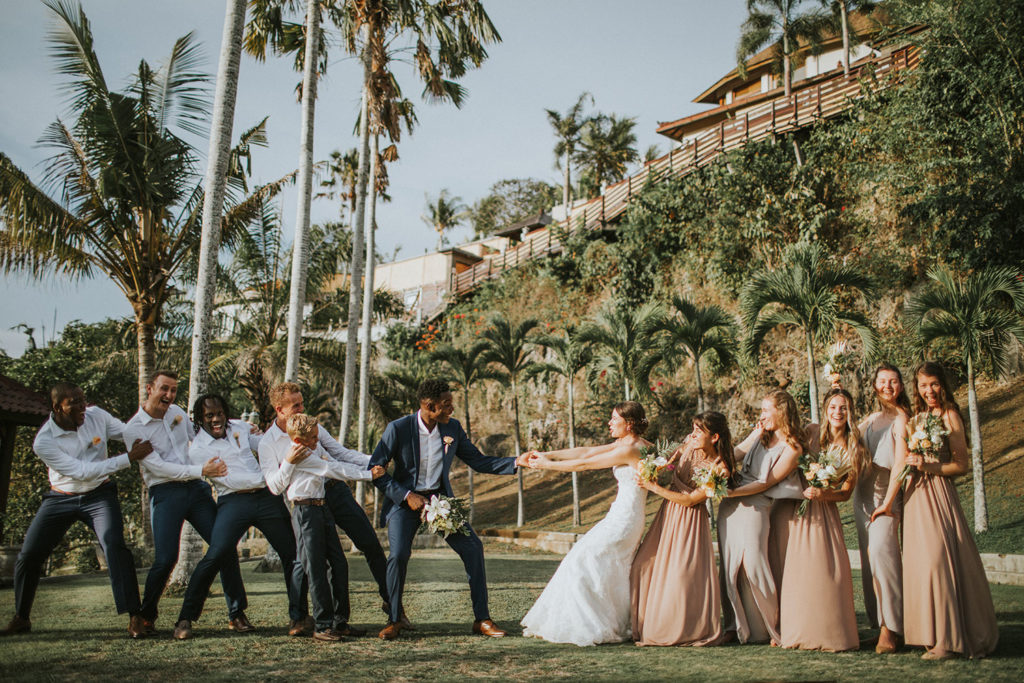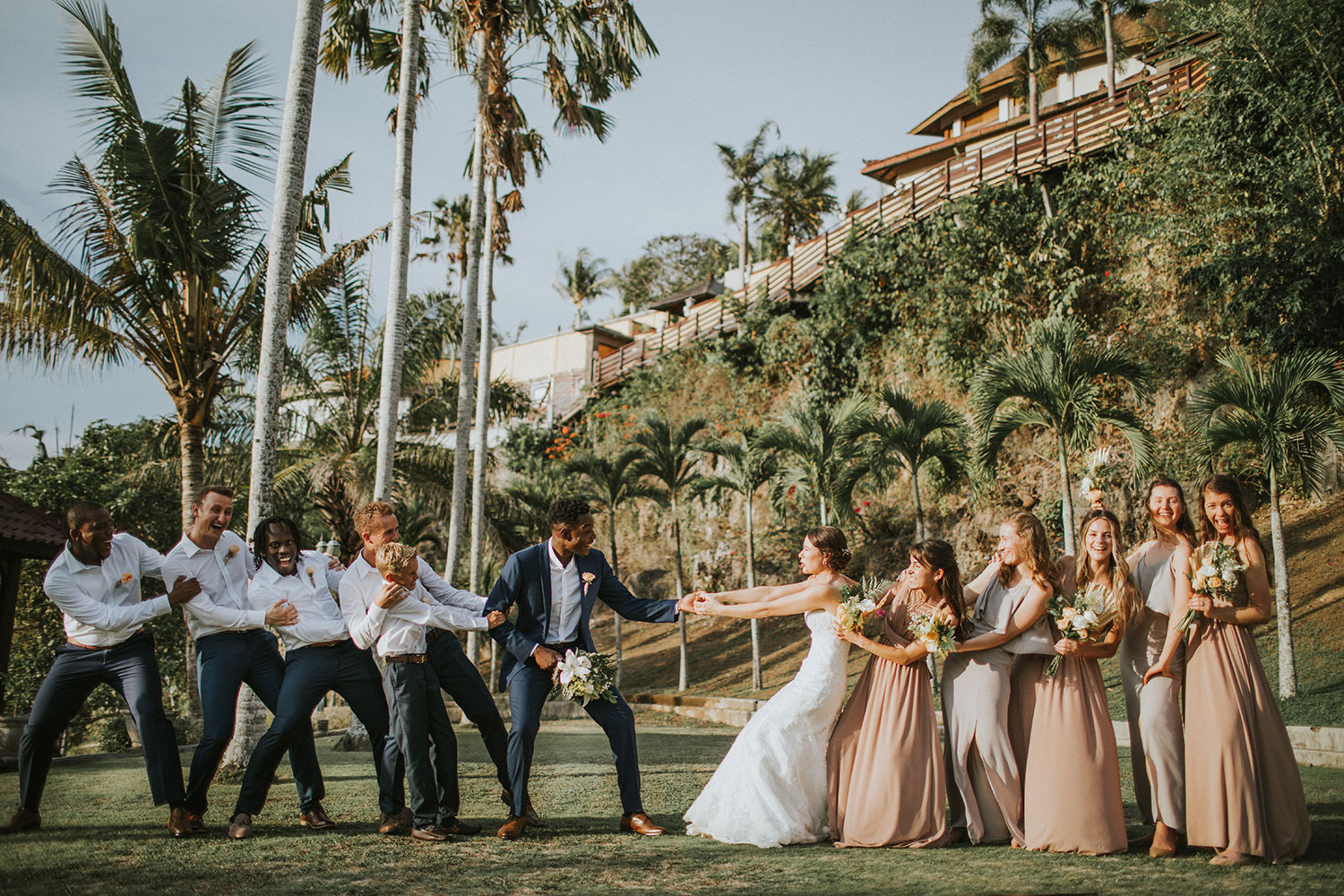 Participate in taking care of the wedding preparations. Groomsmen and bridesmaids take part in a variety of wedding preparations for the bride and groom, such as accompanying the bride and groom to choose their wedding suits and gowns, holding a bachelor party and helping them to choose things for the wedding.
Group Photo
Usually a group photo will make the atmosphere runny. People who are usually shy will look different when they are in front of the camera and they will getting familliar within each other.
Working together to help the bride and groom on the D-day
The bride and groom will usually be overwhelmed on the D-Day. Therefore, the bridesmaid and groomsmans must be prepared to help the bride and groom, for example to protect their belongings such as cell phones, wallets and other personal items at the wedding venue. In addition, you also need to make sure they don't starve at the reception since they must be really busy greeting the guests.
Playing games
The series of weddings is indeed a lot, one of the shows is to play some games to enliven the wedding atmosphere with the groomsmens and bridemaids. Moreover, they are the closest people to the bride and groom, the awkward feeling may be gone.
Preparing bridal shower
This is a special party from the bridemaids for the bride itself. The event that is prepared together can make them more intimate. The same thing can be done by the groomsmen when making a bachelorette party for the groom.