Blangsinga or also known as Tegenungan is the nearest waterfall if you stay in southern part of Bali like Kuta, Seminyak, Nusa Dua, and Canggu area. It has an easy access that made this waterfall is crowded by tourist almost everyday. We have to come in the morning to avoid the crowded. There are also some swings around the waterfall with additional ticket.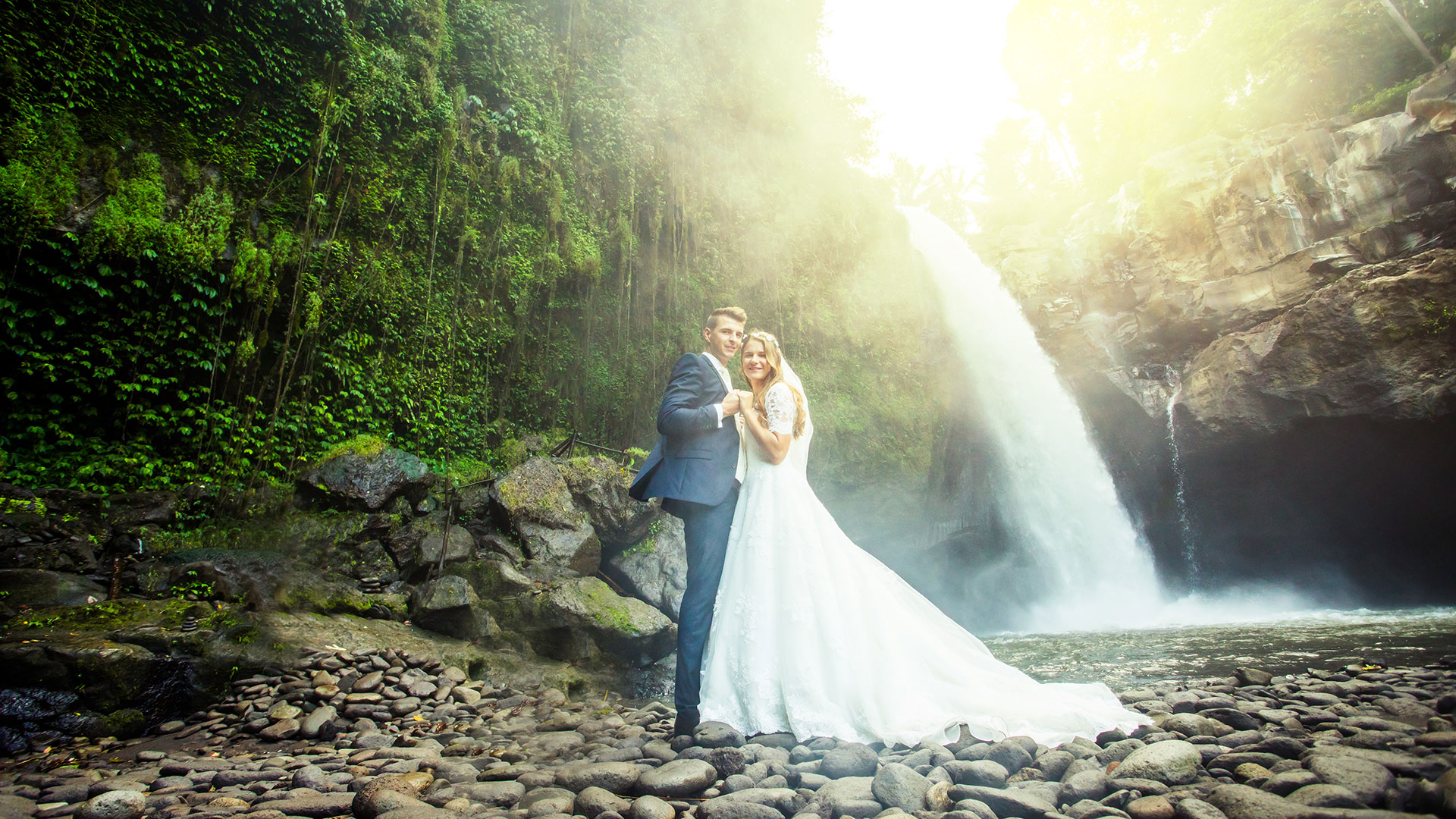 Originally this waterfall was named Srongsongan, and because it can be accessed from 2 different roads, the surrounding community named it after the access names, namely Tegenungan and Blangsinga. Tegenungan is a 'Banjar' located in Kemenuh Village, Sukawati District and Blangsinga is a new access located on the east side, namely Banjar Blangsinga Saba Village, Blahbatuh District – Gianyar.
Morning Session
Since the Instagram era, Tegenungan has become very busy with both domestic and foreign visitors. Moreover, better access has been built so that at certain hours it will be very crowded. We have to come early for a photo shoot at Tegenungan around 8am – 9am to avoid the crowds and get the best light (if the weather is good). Tourists usually start arriving at 10am until the afternoon.
Blangsinga Has Better Access
Access from Blangsinga is slightly better than Tegenungan because you go down fewer steep stairs and we will get 2 photo spots, namely the top and bottom of the waterfall. If we come from Tegenungan, to get to the top of the waterfall a ticket will be charged by Blangsinga.
Suitable to be Combined with Ubud and Kintamani Trip
Tegenungan or Blangsinga waterfall is located in the middle of the island so it is suitable to be combined with Ubud spots such as Tegalalang rice terrace, Campuhan Walk Ridge, Blanco Museum, and Sangeh nor Kintamani spots such as Pinggan or Black Lava.
Venue Fee for Photo Shoot
Both Tegenungan and Blangsinga will apply special tickets for professional photo shoot purpose, which are around IDR 250,000 – IDR 300,000.