To make a beautiful photo, sometimes we don't need too sophisticated tools. But most people assumed, expensive and sophisticated lens and camera is absolutely necessary to produce a beautiful photograph. Well, yes… but sometimes not!
Actually, the most important things to produce amazing photos are skill and creativity. The fact is, there is no relationship between creativity and the use of expensive equipment. Most of photographers (especially amateur) are being creative precisely because of the limitations of equipment. For example, by creating "home made" lighting accessories.

The more experienced and more successful, the less tools used and usually more specific. For example, Henri Cartier Bresson, one of the fathers of photojournalism is often only use a film camera and 50mm lens. Alex Majoli, Magnum photography member, said in an interview: "You do not always need a camera with lots of features. In the end you do not need them (all kinds of features on the camera) to make good photographs". While the more naive the photographer, the more plenty and luxurious the tools to carry and use. The more tools we have often encumber us on the trip and make us dizzy in determining the equipment used.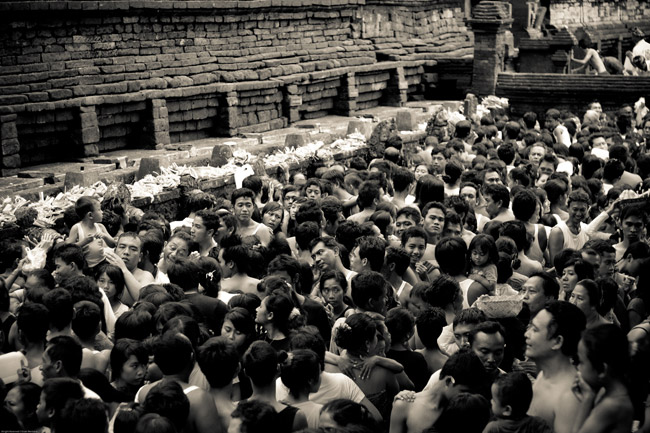 Even worse, expensive cameras and lenses can bring an illusion that we are a good and high value photographer. So that lot of photographers can buy expensive equipment and luxurious studio, but the picture quality is mediocre, and their service is not in high demand, inversely proportional to what has been invested. Fancy equipment often does not help and can hinder the progress. The more luxurious, the more and more longer we hung to them psychologically. And when our photo is not good enough, we will buy a new tool that is more expensive and hopefully these tools can help. Photographers do need a suitable tools, but most of us do not need fancy tools. The ability to know what we need and what we want (desire) will distinguish between a successful photographer or not.
My suggestion before replacing lens, camera, flash or other equipment, ask ourselves whether we have used the existing tools optimally or not. If the answer is not yet, I think we can still learn and practice using our existing tools optimally before looking for more expensive equipment. Otherwise you have a lot of money to buy the expensive camera or lenses, then it's okay. 😀
Other Articles
Flat lay photo has become a trend in recent times. This style of photography is a way of shooting by collecting and arranging several objects related to the wedding day and then photographing them vertically from top.The flat seems to be a canvas and the objects that are arranged will usually convey the story about […]
Are you planning to get married and hold a wedding reception on the beach in Bali? So many resorts offer an amazing wedding venue, maybe in a serene chapel, in a natural tropical green landscaped garden, or even at their hip and chic beach club for an exciting party! Maybe this pandemic doesn't allow you […]
Blangsinga or also known as Tegenungan is the nearest waterfall if you stay in southern part of Bali like Kuta, Seminyak, Nusa Dua, and Canggu area. It has an easy access that made this waterfall is crowded by tourist almost everyday. We have to come in the morning to avoid the crowded. There are also […]