As a professional or enthusiasts of photography, we certainly often shooting for an event. Whether it's a wedding, birthday party, company gala dinner, or maybe documenting a "contract signing" in a company. Well, one element that should not be forgotten when photographing an event is the 'details'.
'Details' means a technique of taking photo by close up to be able to describe one of the important parts of an event. So, which parts should be taken in 'Details'? Just one key, you have to know what the event is. That's it!


Each event should have some symbols in the form of objects or special ceremonial as a hallmark of the event. For example:
Wedding:special objects such as rings (all tribes and religions must be wear it) and also the main blessing ceremony whether it's a blessing in church, mosque or other place of worship in accordance with the religious affiliation of the bride and groom.
Birthday:the cupcakes, tarts, as well as the goody bag.
Seminar:Notebook/ballpoint which usually identifies the event venue.
Gala Dinner:Invitation card which are usually tailored to the theme and accompanied by a special symbol.
These items must always be exist when we photographing such events. Well, how important is it in a series of documentation photos? Yes, that's really important in order to produce 'telling story' pictures and have a strong background story when compiled/assembled into a photo album.
Here are the benefits of element 'Details' in a photo documentation.
As a form of affirmation and depth of story
When we are looking at a wedding album we would see pictures which are based on processions in 1 page. For example when exchanging the ring, then 1 page in the album will include a procession of mounting rings. That page may be showing photos which taken in medium close-up or the face of bride and groom as a whole.




As a symbol of the event
As a photographer of an event, of course we have to well understand about that event. For example, the element of 'Details' in this photo is the 'Lembu' (statue of a cow) as the symbol of a 'Ngaben' ceremony in Bali.




As the venue identity
The element of 'Details' in this photo shown the identity of venue where the event was held. In this case is a seminar/meeting hold in Mamaison hotel.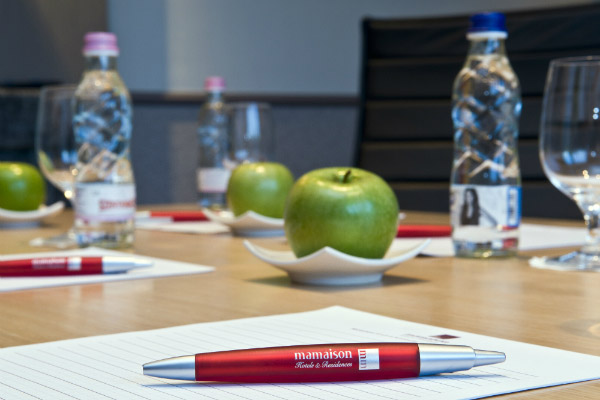 For a description of the atmosphere
Sometimes an object can represent the atmosphere of an event. This photo shows cheerful atmosphere in a birthday party. Colorful Cup cakes reinforce that atmosphere.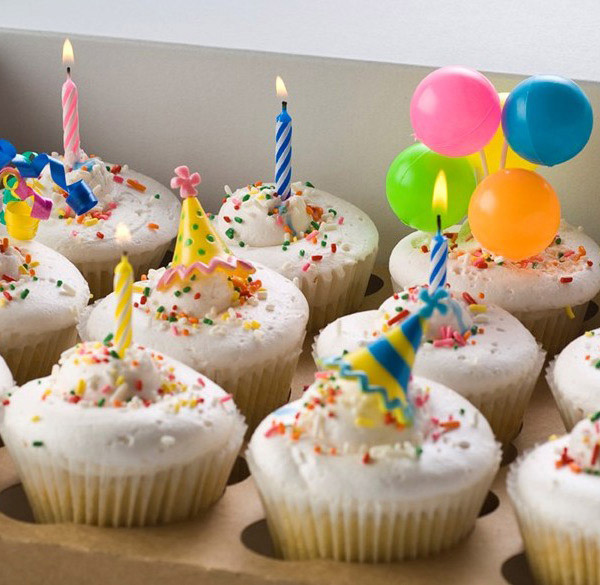 Well, just by entering a few elements of 'Details' in our event photography, inadvertently we've made ​​a series of photos which can telling the story of that event. As the photographer, we are not only required to be able to photograph all the things from the beginning to the end. But like a director, we have to make 'telling story' photos just like a movie. In which part should be inserted an affirmation and a different image variations.
A good event photography is not only a photo that good in technically. But a photograph that be able to speak emotionally with varying image semiotics.
Other Articles
Flat lay photo has become a trend in recent times. This style of photography is a way of shooting by collecting and arranging several objects related to the wedding day and then photographing them vertically from top.The flat seems to be a canvas and the objects that are arranged will usually convey the story about […]
Are you planning to get married and hold a wedding reception on the beach in Bali? So many resorts offer an amazing wedding venue, maybe in a serene chapel, in a natural tropical green landscaped garden, or even at their hip and chic beach club for an exciting party! Maybe this pandemic doesn't allow you […]
Blangsinga or also known as Tegenungan is the nearest waterfall if you stay in southern part of Bali like Kuta, Seminyak, Nusa Dua, and Canggu area. It has an easy access that made this waterfall is crowded by tourist almost everyday. We have to come in the morning to avoid the crowded. There are also […]