Many beginners often asked me, how to create a blur background for portrait photo (bokeh)? Actually it's quiet easy. Actualy, you need a DSLR camera, because it has a large sensor and you can change the lens as needed. However, you also can try using a compact camera, although the results are less than the maximum. Anyway, a beginner who read this article must already have a DSLR right? Then let's try some simple steps below: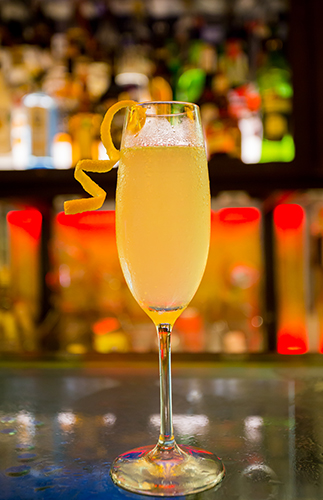 Step One: Set your lens zoom to its maximum point
For example, if you have 18-55mm lens, then set the zoom to 55mm. If you have a telephoto zoom lens like the 55-250mm, it will be better. Use this lens and zoom it 85mm to 135mm. This focal range is ideal for portrait photo.
Step Two: Place your model as far as possible from the background.
The farther the distance between background and model, the more bokeh you got.
Step Three: Set the lens aperture as large as possible
The larger aperture, the more blurry the background. If you have a 18-55mm f/3.5-5.6 lens, then set your aperture to f/5.6 (the maximum aperture at 55mm for 18-55mm lens is f/5.6). If you are not satisfied with the results of the 18-55mm, I recommend some prime lens such as 50mm f/1.8 or 85mm f/1.8. These lenses are the bokeh monster with a very large constant aperture, f/1.8.
Other Articles
Flat lay photo has become a trend in recent times. This style of photography is a way of shooting by collecting and arranging several objects related to the wedding day and then photographing them vertically from top.The flat seems to be a canvas and the objects that are arranged will usually convey the story about […]
Are you planning to get married and hold a wedding reception on the beach in Bali? So many resorts offer an amazing wedding venue, maybe in a serene chapel, in a natural tropical green landscaped garden, or even at their hip and chic beach club for an exciting party! Maybe this pandemic doesn't allow you […]
Blangsinga or also known as Tegenungan is the nearest waterfall if you stay in southern part of Bali like Kuta, Seminyak, Nusa Dua, and Canggu area. It has an easy access that made this waterfall is crowded by tourist almost everyday. We have to come in the morning to avoid the crowded. There are also […]