Pre wedding photo could be starting line towards your wedding day. Lot of things can be told through a series of pre wedding photos that have been taken. Therefore, having nice looks pre wedding photos, has a theme, and a clear concept is very important.
Well, here are some tips to achieve conceptual pre wedding photos.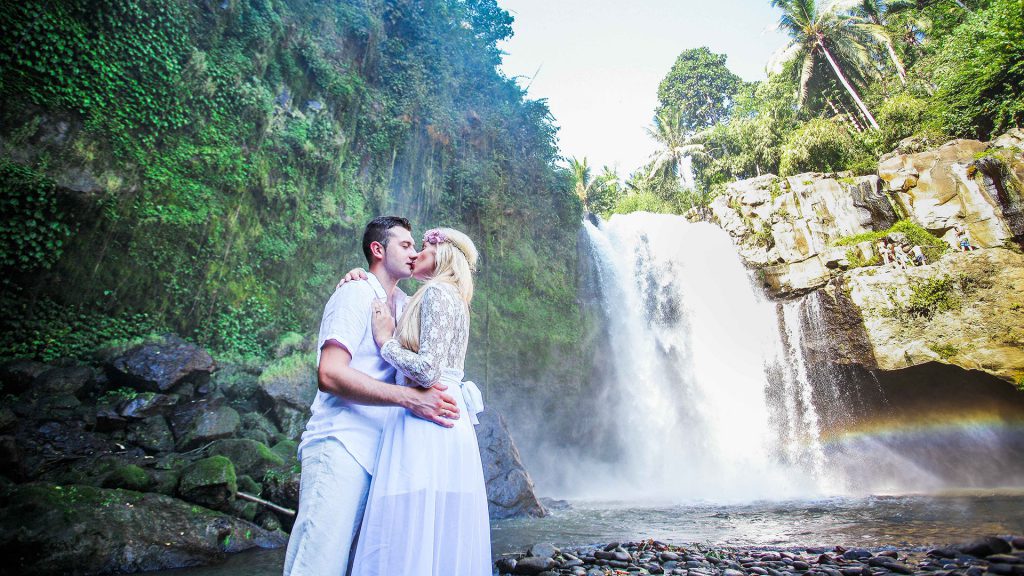 1. Character
First thing first, you have to know your character and your partner. Here are the themes:
– Natural
Photos with natural theme usually do not require a lot of properties, just go to beautiful place with nice scenery, this certainly not use excessive decoration.
– Casual
Be casual as you can be! You do not need to wear high heels or tuxedos. Shooting with this concept is very convenient and simple.
– Vintage
Back to ancient times is a suitable sentence to illustrate this concept. Standing outside an old car? Wearing 60s dresses? Hairstyle and make-up ala Marilyn Monroe? Let's go back to the past!
– Glamour
Make-up and costumes are very important for this concept, lot of sparkling things must be exist. A touch of color such as gold and silver is needed.
– Silhouette
The technique of taking angles and lighting has very important role because silhoutte concept has a mysterious and romantic feels.
– Amazing Bokeh
Bokeh will provide a beautiful picture quality, due to the quality of the blur that separates the object with its background perfectly.
– Tell Your Story with Property
Tell your story and your partner through a property, a placard with the date or favourite quotes is certainly interesting to shown in the picture.
– Romantic
A romantic dinner, with decorations that involve flowers and candles, a night atmosphere which already give a romantic impression is suitable for shooting a romantic concept.
– Continuous Scene
Storyline is very important to this concept. Details for each scene should be considered, starting from the time of make-up and retouch to decoration and property.
2. Location
Determining the right place with the theme that you choose is very important. Place and concept are supporting each other. The common place that you usually visit if combined with appropriate dresses can create beautiful and unique photos.
3. Property
Each concept has a different property needs, usually the photographer will tell you some things to be prepared. In order to maximize the photos, prepare every property in great detail. Browsing will greatly help you to get a property that matches the theme.
4. Make-up and Costume
The combination of makeup and costumes is a very important thing in order to get good photo. Do a research and consultation with your makeup artist to get maximum result.
5. References
Look for some photos or poses you want through magazines, internet or a collection of your photographer.
See some samples here: bali pre wedding photographer
Other Articles
Flat lay photo has become a trend in recent times. This style of photography is a way of shooting by collecting and arranging several objects related to the wedding day and then photographing them vertically from top.The flat seems to be a canvas and the objects that are arranged will usually convey the story about […]
Are you planning to get married and hold a wedding reception on the beach in Bali? So many resorts offer an amazing wedding venue, maybe in a serene chapel, in a natural tropical green landscaped garden, or even at their hip and chic beach club for an exciting party! Maybe this pandemic doesn't allow you […]
Blangsinga or also known as Tegenungan is the nearest waterfall if you stay in southern part of Bali like Kuta, Seminyak, Nusa Dua, and Canggu area. It has an easy access that made this waterfall is crowded by tourist almost everyday. We have to come in the morning to avoid the crowded. There are also […]