There are so many concept options in order to make your pre-wedding photo looks beautiful. One that's really viral in Bali today is Royal Balinese Concept by wearing traditional or modified Balinese royal costume. However, there are many more concepts that can be explored and developed. Especially for couple who want to have pre-wedding photoshoot more than one session, three to five sessions for example. Let's refer to the following five pre-wedding photo preference options to inspire you.
Dramatic Dark
A dramatic dark pre-wedding photo is kind of photo concept that suit for you who want to looks classy. Just like the following photo with a dark background and a dimly lit setting creates an expensive looking photos and high aesthetics plus an ethnic outfit.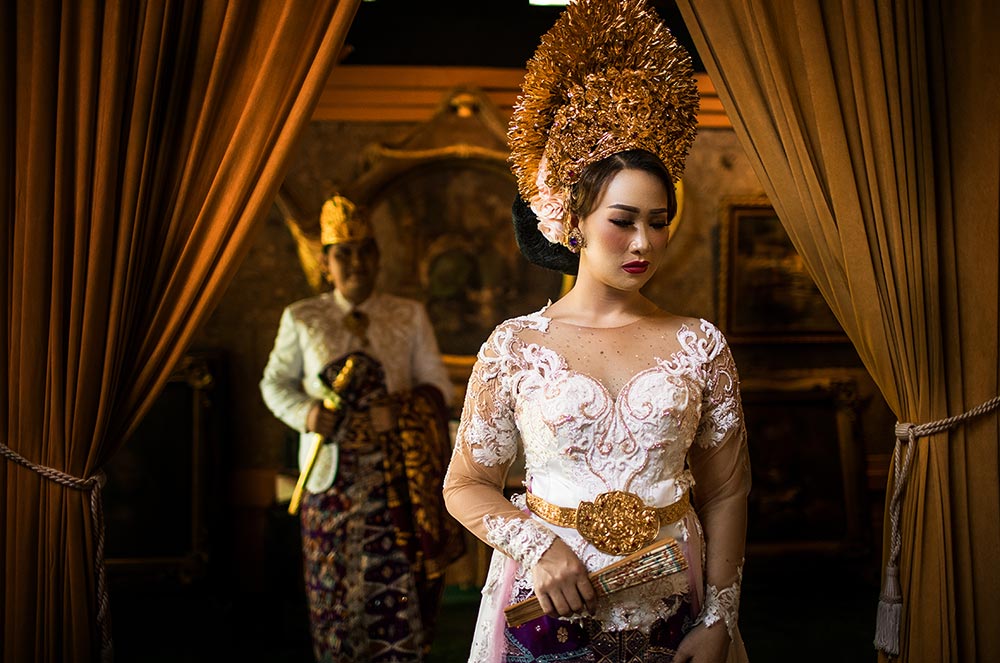 Outdoor Pre Wedding
Since long time ago until now outdoor sceneries like beach, waterfall, and other greeneries are much used as the location. In those kind of places will create a romantic impression by putting all happy and fun expression. Both daytime and sunset time shoots can produce great photos.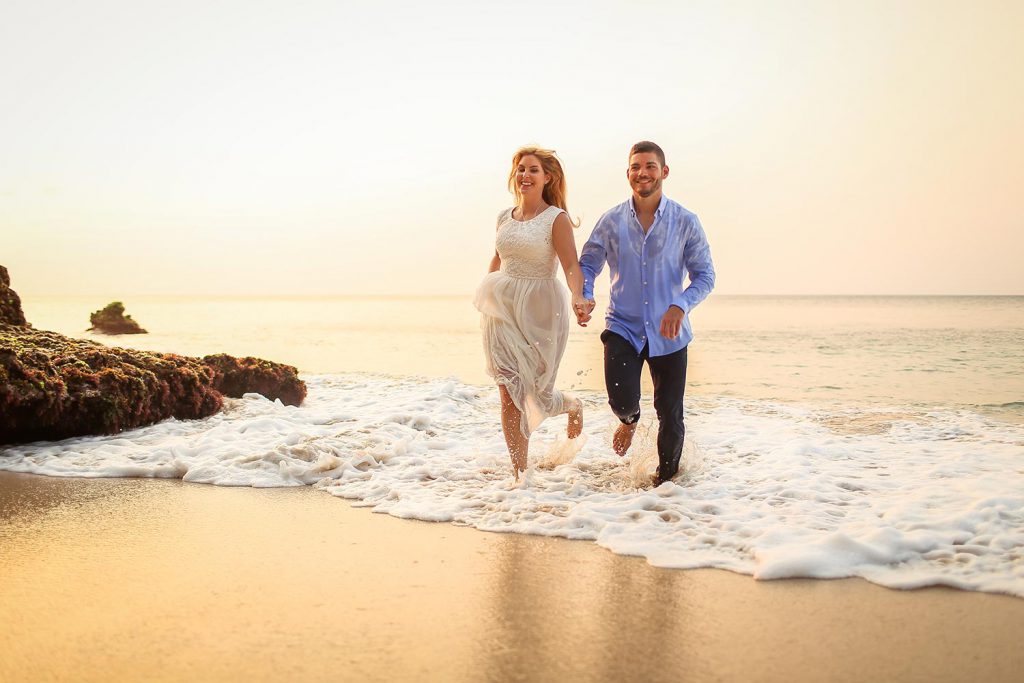 Casual
Casual concept prewedding is predicted to be popular in 2018. Basically this concept is very simple, we pay more attention to the feel and mood of the couple. The location can be indoor or outdoor.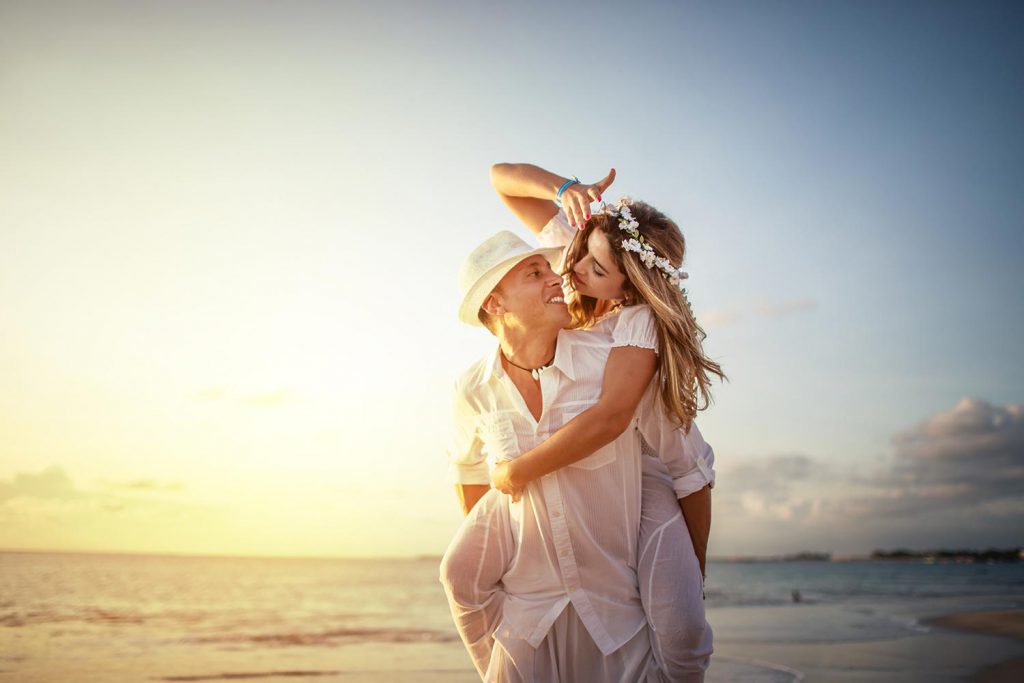 Formal elegance
Appearance is the key that determines whether your pre wedding photo looks good or terrible. Wherever the location is not a problem as long as your appearance is good. Similarly with the formal concept of elegance that carries formal clothing such as dresses and suits. Meanwhile for the background, it's depend on the concept has been agreed.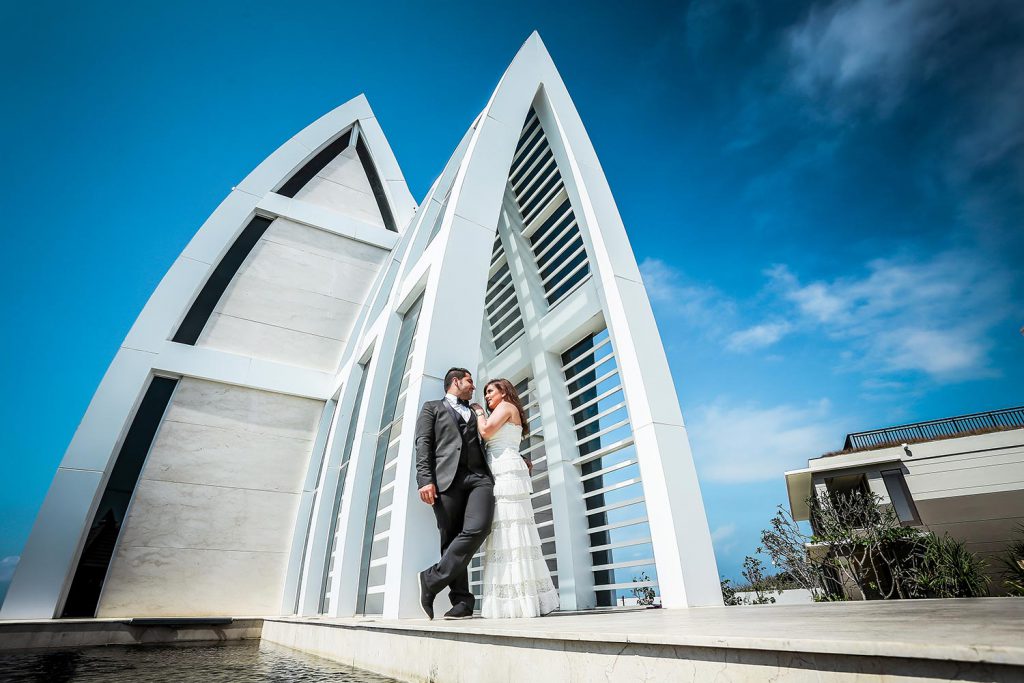 Korean style
If you are a fan of Korean dramas, the taste of the Korean can be a source of inspiration for you whose interests with romantic and fun photo styles. Many Korean couples are often having pre-wedding photo session idoor using formal suits, the bride wear dresses/gown and the groom with an elegant suit. In appropriate with the costume, the poses also elegant style. Observed from the background, the photos are taken from studios that have diverse places settings or outdoor like an ancient building or in a cafe.
Other Articles
Flat lay photo has become a trend in recent times. This style of photography is a way of shooting by collecting and arranging several objects related to the wedding day and then photographing them vertically from top.The flat seems to be a canvas and the objects that are arranged will usually convey the story about […]
Are you planning to get married and hold a wedding reception on the beach in Bali? So many resorts offer an amazing wedding venue, maybe in a serene chapel, in a natural tropical green landscaped garden, or even at their hip and chic beach club for an exciting party! Maybe this pandemic doesn't allow you […]
Blangsinga or also known as Tegenungan is the nearest waterfall if you stay in southern part of Bali like Kuta, Seminyak, Nusa Dua, and Canggu area. It has an easy access that made this waterfall is crowded by tourist almost everyday. We have to come in the morning to avoid the crowded. There are also […]